A position in real estate has become one of the most popular career changes, and for good reason! Real estate agents work with flexible schedules, receive favorable commission splits, get to meet a wide range of people and have a positive impact on their local community. At Homeward Real Estate, we are constantly looking to recruit real estate agents to partner with us in Tampa and collaborate to generate new leads and satisfy more homeowners. Whether you are making a career change or are in the beginning phases of your career and have a desire to work in real estate, here are the steps you should take.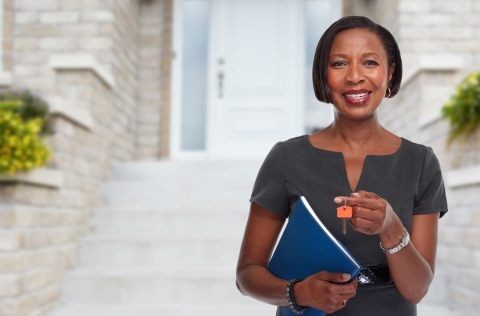 Initial Requirements
There are several things that you should have crossed off your list if you are considering getting a real estate license. These include:
Being at least 18 years of age
Having a United States Social Security number
Having a high school diploma
The State of Florida puts together real estate licensing requirements. State legislature has designed the process so that only qualified, educated, and ethical agents can become licensed.
Complete a Pre-Licensing Course
If you are researching the process to become a licensed agent, you may have seen the number 63 a few times by now. This is in reference to the 63 hours of pre-licensing course material that must be completed prior to taking the exam. There are many online platforms that make it easy for you to complete the state-approved sales associate pre-license course. This allows you to complete the course on your own time. The official list of approved courses can be found here. 
Submit an Application
After completing the coursework, you can begin filling out your license application online. This is where you will need to provide your social security number and pay the $89 fee. The most time-consuming piece of the application process is submitting electronic fingerprints. These can be acquired from a Livescan vendor. The application can take up to six weeks to process, so be sure to factor this into when you plan to take the test. Work on your application here.
Pass The Exam 
The actual licensing exam is administered by Pearson VUE. You can follow the link to find the real estate section on their website. Items you will need to bring with you include two forms of identification and the course certification from your class. 
The exam has two parts that cover state and national requirements. In order to pass, you will need to receive at least a 75% score. 
Activate Your License
In order to activate your license, you will need to be employed. When researching brokerages to work with, look for the benefits that they offer to agents. Our benefits page can be found here. If you passed the exam, you can work with your employer to activate the status of your license by submitting it to the Division of Real Estate in the Florida Department of Business and Professional Regulation. 
Renewing Your License
Once you have a license, you will need to update it every two years. Before the expiration of your initial license, you will need to complete 45 additional hours of coursework through a FREC-approved institution. In the end, all of the hard work will pay off, and the detailed process will protect the public from unqualified agents. 
Working With Homeward Real Estate
Homeward Real Estate is proud to be one of the best real estate companies to work for in the Jacksonville area. Our brokerage is looking for qualified, professional, and hard-working agents to partner with. If you are looking to join a real estate brokerage, contact us today. We look forward to speaking with you!