A position in real estate has become one of the most popular career changes, and for good reason! Real estate agents work with flexible schedules, receive favorable commission splits, get to meet a wide range of people and have a positive impact on their local community. At Homeward Real Estate, we are constantly looking to recruit real estate agents to partner with us in Tampa and collaborate to generate new leads and satisfy more homeowners. Whether you are making a career change or are in the beginning phases of your career and have a desire to work in real estate, here are the steps you should take.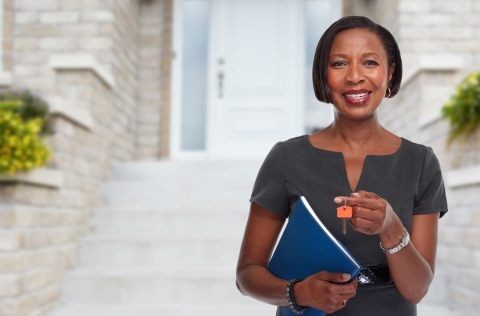 Initial Requirements
There are several things that you should have crossed off your list if you are considering getting a real estate license. These include:
Being at least 18 years of age
Having a United States Social Security number
Having a high school diploma
The State of Florida puts together real estate licensing requirements. State legislature has designed the process so that only qualified, educated, and ethical agents can become licensed.
One of the biggest decisions that real estate agents can make is whether to work as an individual agent or to partner with a team. You may be weighing the benefits of each, and contemplating how either path can lead to long-term success. We have seen many agents build a great career for themselves both ways. Here is a detailed look at some of the pros and cons of each, and what a partnership with Homeward Real Estate can mean for your career. 
Working Solo 
Working on your own is a great opportunity to build your brand and get your name out there. You are in charge of crafting your message exactly how you want, and marketing tactics will not need any approval from a team. You will also have greater flexibility to create your own schedule and in some cases give more individualized attention to clients. Because there are fewer business partners involved, you will also make more in commission. 
The downside is that it will likely take several years and many marketing dollars before you are able to build a strong reputation and solid client base. You will also be responsible for providing your own continued education and staying competitive in the industry. When you are unavailable because of a vacation or family issue, there will not be anybody there to cover for you. Covering your own business fees and expenses such as licensing fees and membership dues can also be a tough pill to swallow. 
For the extremely ambitious agents, working solo for several years can lead to greater payout in the long-run, but many have found this to be a difficult route to take. 
Joining a Team
Generally speaking, when you work with a team, you will have less on your plate to figure out on your own. The hardest part of gaining traction in the industry is being able to generate new leads. When you work with an agency such as Homeward Real Estate, you can have new leads given to you to help you get started, and those leads will begin to snowball into more business. 
In addition, teams are a valuable resource for educating yourself. Real estate license classes do not teach you how to sell homes, they merely teach the legality of how to do it. Most teams will provide training opportunities that will help you better your buying and selling techniques in the field and your ability to work with clients. Having a mentor who has experience in buying and selling homes is very valuable. 
Another big advantage of working with a team is the accountability factor. At Homeward Real Estate we help agents create and track goals over time. No matter the profession, working alone to achieve your goals leaves you more susceptible to compromising your objectives and settling for a lower level of achievement. We want to help agents be the best they can be both at work and in their personal life.  
Teams also provide more tech resources that make handling databases, paperwork, and contracts much easier. Organization is a huge part of being an efficient and successful real estate agent, and teams can provide resources and training to help you stay orderly. 
On average, commission splits are not as large on teams compared to working individually. Because you are working with more agents, there might also be culture fit differences. 
Who Makes More Money?
A lower commission split does not always mean less money for agents on teams! Having the resources to help generate leads, host open houses, collaborate with other agents, and minimize expenses can help you do much more business in your first several years as an agent than you would be able to do as a solo agent. 
Finding a Team
Homeward Real Estate has been one of the most successful real estate offices in Southern Florida in recent years. Our service area includes Hillsborough County, Pinellas County, and South Pasco County. When looking for real estate agencies that are recruiting new agents, be sure to check out their listings website, get a general idea of how many homes they are selling, how many agents they work with, and the specific benefits that they offer to those agents. Our real estate office is looking for agents that are highly motivated, are available full-time, have a willingness to collaborate, and a great work ethic. 
If this interests you, contact us today.